Vastern Timber takes on affordable housing project in Shropshire
When senior architect and 'Passivhaus' Designer George Mikurcik was set the challenge of cladding an entire housing development, he chose Brimstone timber cladding. 
Much Wenlock is an affordable housing scheme in Shropshire, offering 12 homes of various sizes. The housing association commissioned leading Passivhaus and sustainable architects,  Archetype, for the project. The development aims to sit comfortably in its rural surroundings, thanks in part to its UK sourced natural materials. The design instructed that each house was to be clad in modified hardwood. George knew that Vastern Timber's Brimstone would fit the bill perfectly.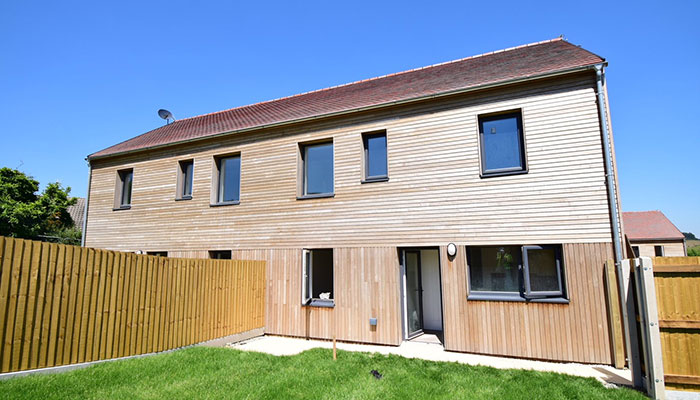 Brimstone is thermally modified, which means it has been heated up to 210°. This gives the wood many beneficial qualities. One being that, no matter what the temperature or level of humidity, the wood barely shrinks or expands. Exposure to intense temperatures also means the wood becomes hardier, and able to last outside for many decades, without being treated and without any danger of it rotting. It is relatively knot-free, too, giving a cleaner, more consistent quality. Important, especially when you have a large area to cover.
The Brimstone range is GIB certified, which means that architects and builders can be sure of provenance and good woodland management. Indeed, it is the only scheme that focuses 100% on British woodlands by creating a demand for lesser-used white hardwoods.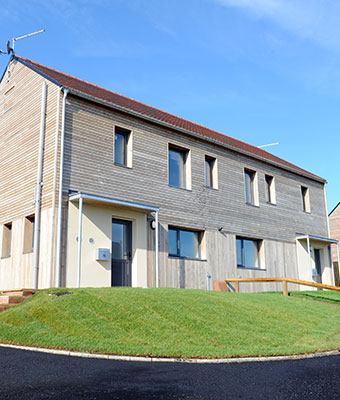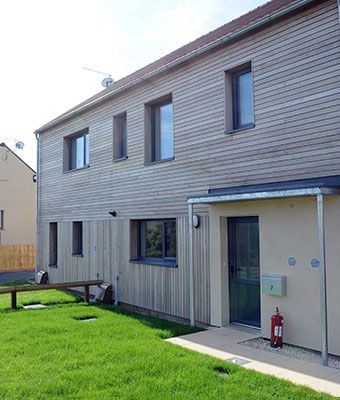 On George's approval, Vastern Timber supplied 15,000 mts of Brimstone poplar 20 x 95mm. Half to profile VHL4 for vertical orientation on the ground floor elevations, and the other half to profile VHL6 for horizontal orientation on first floor elevations. The cladding was fitted with a second fix nail gun rather than first fix gun, using two 50mm stainless steel brad nails at each fixing point. Usually this is not recommended for other species, but the stability of Brimstone makes this a possibility. This reduced the amount of visual damage at each fixing point. After testing this fixing technique on this project we are now recommending it for other projects.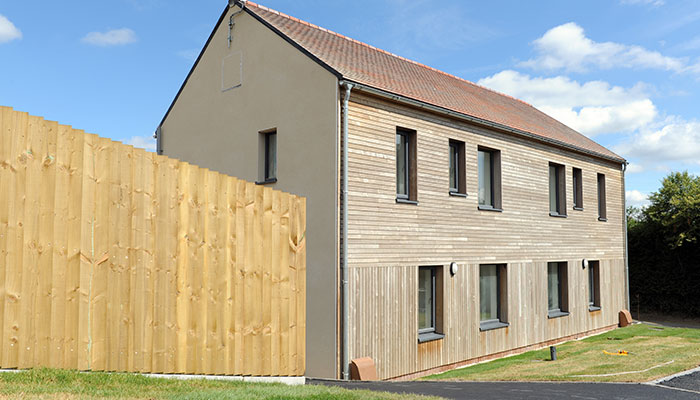 The project demonstrates that Vastern Timber can supply large commercial contracts with a high quality British product. George was so enthused by the result that he used Vastern Timber's Brimstone ash decking outside his own Passive home too.
Find out more about Brimstone timber cladding.