Oak and wine. The perfect blend.
Founded by Mark and Sarah Driver in 2010 near the village of Alfriston in East Sussex, Rathfinny Estate Winery is ideally situated, having as it does, a south-facing aspect in a region already producing the best British wines.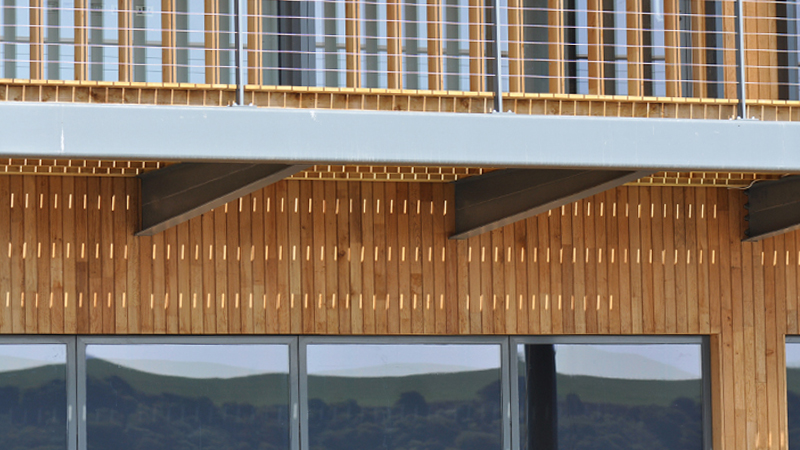 Being passionate about the environment, both the owners and designers of this new estate were very keen to use locally sourced traditional materials in the construction of the buildings, which is reflected in the use of oak in the farm buildings as well as flint from the estate.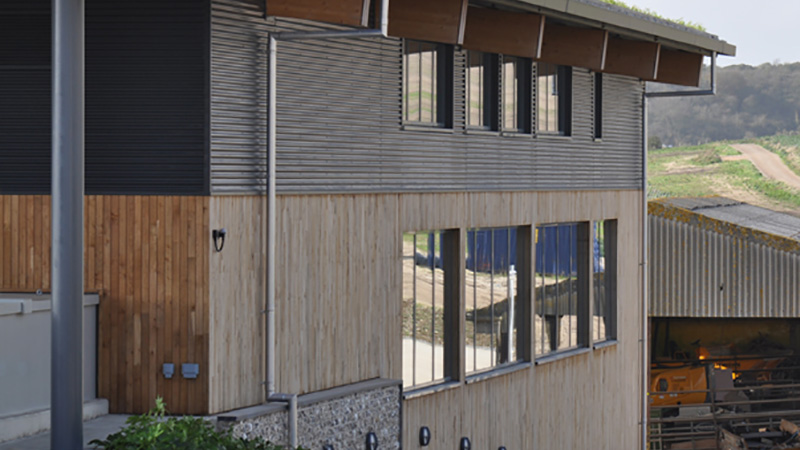 London-based DesignCubed (www.design-cubed.co.uk), architecture and design consultancy, worked with architect Martin Swatton (www.martinswatton.com) to create buildings which stand in harmony with the beautiful surroundings of the South Downs National Park: the vineyard manager's lodge was followed by the estate office and finally the winery.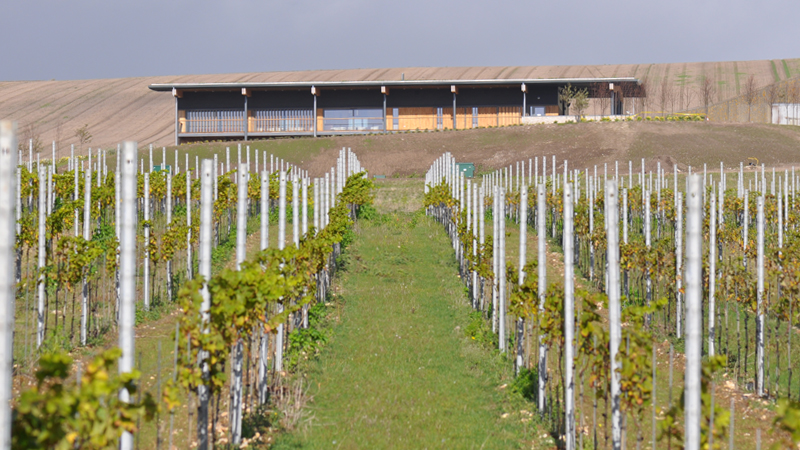 Vastern Timber supplied air dried jointed British oak cladding machined to the halflap profile VHL6; in total approximately 825 square metres for all three buildings.  Oak was the obvious choice as the quintessential British hardwood, representing longevity and strength, but there are also many environmental reasons for choosing locally-sourced timber.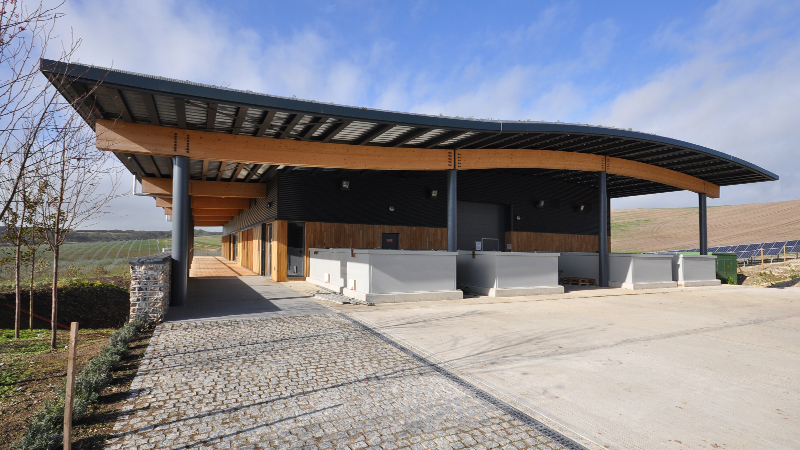 Although much of our native woodland has been lost, there is still a viable supply of British oak and the team at Vastern Timber make every effort to ensure that their oak logs originate from certified woodlands.  Additionally, in tune with the ethos of supplying products designed to reduce waste and minimise the amount of raw material used, Vastern Timber produce jointed boards (created by mechanically bonding a number of shorter lengths together in a high pressure press using moisture resistant glue) which are longer, less prone to distortion and of a better and more consistent quality than standard oak cladding boards.