November 12, 2018
Vastern Timber wins £50K research and development grant from The Forestry Commission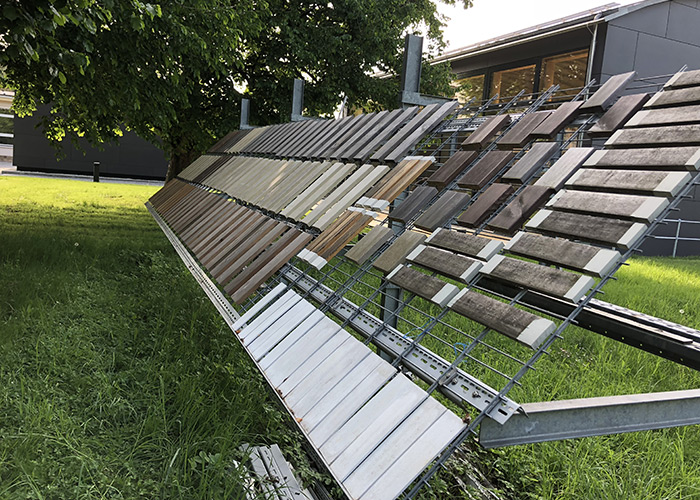 The Forestry Commission has awarded Vastern Timber a significant grant for the technical development of it's thermally modified timber (TMT) brand Brimstone. The figure of £50,000 is in addition to £25,000 already committed to the project by Vastern Timber itself.
The grant will be used to undergo the rigorous testing needed to achieve accreditation, and to certify the product to the relevant construction codes. The long-term goal is to see English hardwoods move away from being niche, low-volume products to modern professional construction-sector ready products, all based on data and quality assurance. It is also hoped this will eventually lead to the creation of a TMT plant here in the United Kingdom. The plant will help in keeping all stages of productions in the UK, reducing the amount of miles travelled for the hardwood.
The fact that TMT is extremely durable and up to 80% more stable than non-modified timber, which means less expansion and contraction resulting from moisture changes, has led to the market growing rapidly. At the moment TMT is already being imported to the UK from Europe and the US. Having funding in place now, however, will mean testing and accreditation can all happen faster, helping Brimstone to become a market leader and allowing the UK to 'keep up' with better-funded foreign producers. The greenlight for the grant couldn't have happened at a better time for the UK timber industry.
Vastern Timber's approach is to capitalise on the initial market testing and current sales of Brimstone to make the right purchasing environment for architects and specifiers. To do this, data is needed to prove that Brimstone offers a functionally and environmentally superior option for the modern construction market. This data will be collected in a number of ways, including lab-based testing to determine durability, stability and strength of British TMT, life cycle analysis of the thermally modified product, and long-term service life data of products fitted as cladding, window frames and doors.
The benefits are far-reaching. The increased development of TMT British hardwood is good news for woodland owners, too. They can now bring more hardwood to market and increase volumes and management of hardwood woodland.