December 20, 2022
Grown in Britain Techscope AI project
What's the potential for remote sensing and artificial intelligence to help woodland management and creation?  
A new project from Grown in Britain sets out to find the answers. We asked Dougal Driver and the team working on this 'GiB Techscope AI' project to tell us more. 
GiB Techscope AI Project
The ultimate aim of this work is to bring more woods into management via the use of more technology. 
The funding will allow Grown in Britain to work with specialist technology companies to understand what is possible. Also, it will allow GiB to help the technology companies develop their products and skills to meet the needs of the forestry and land management sector today and into the future. 
The first phase is a 12-month scoping project to explore the potential for the wider use of remote sensing and artificial intelligence to aid woodland management and creation. 
About Grown in Britain
Grown in Britain works at every stage of the forest product supply chain to support the use of UK timber. Over recent years, there has been a growing emphasis on the importance of source. People want to support our nation's woods and forests by purchasing local timber products. Grown in Britain works to reduce unnecessary timber imports, by encouraging and supporting active and sustainable management of our own forests and woodlands.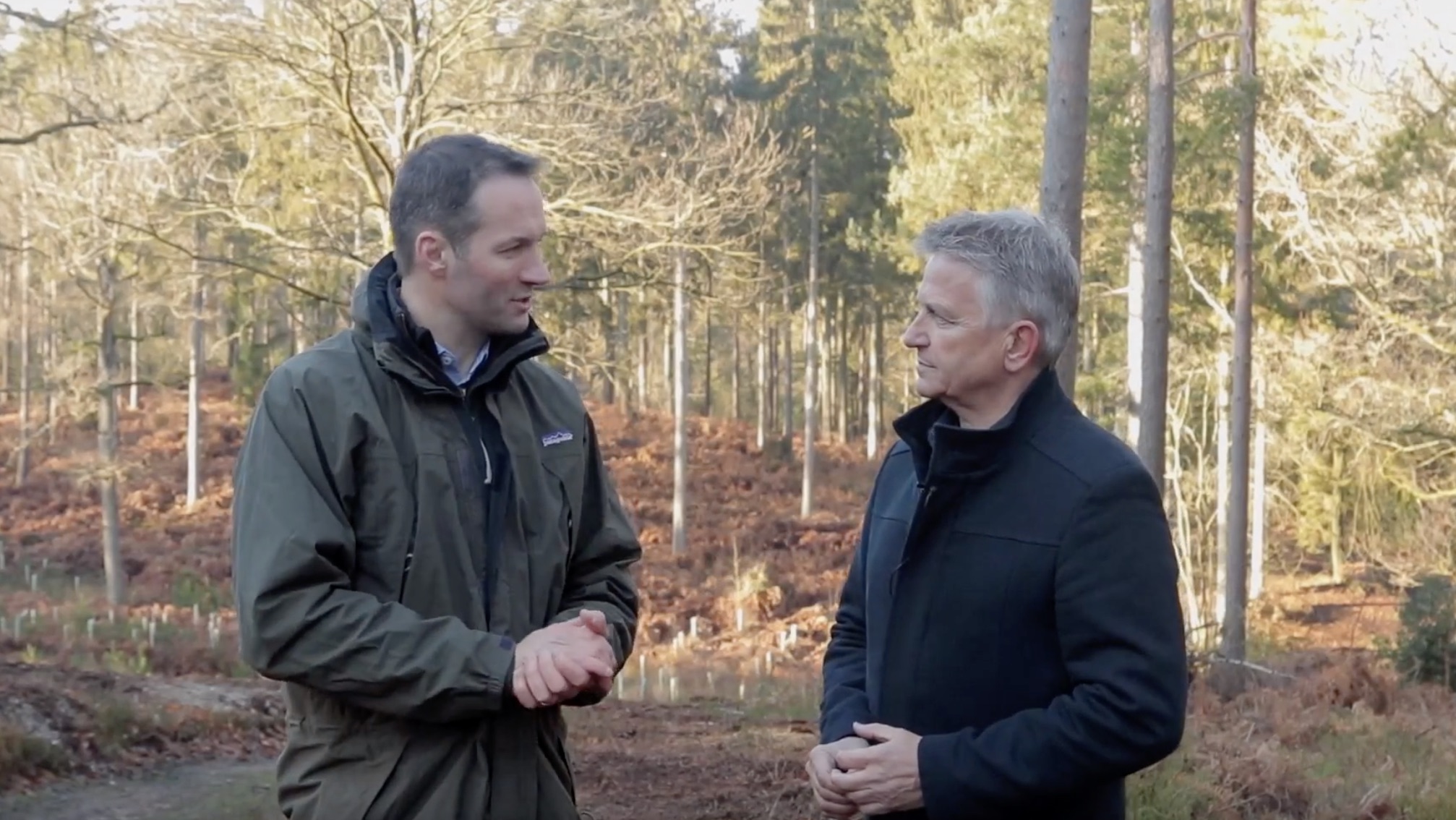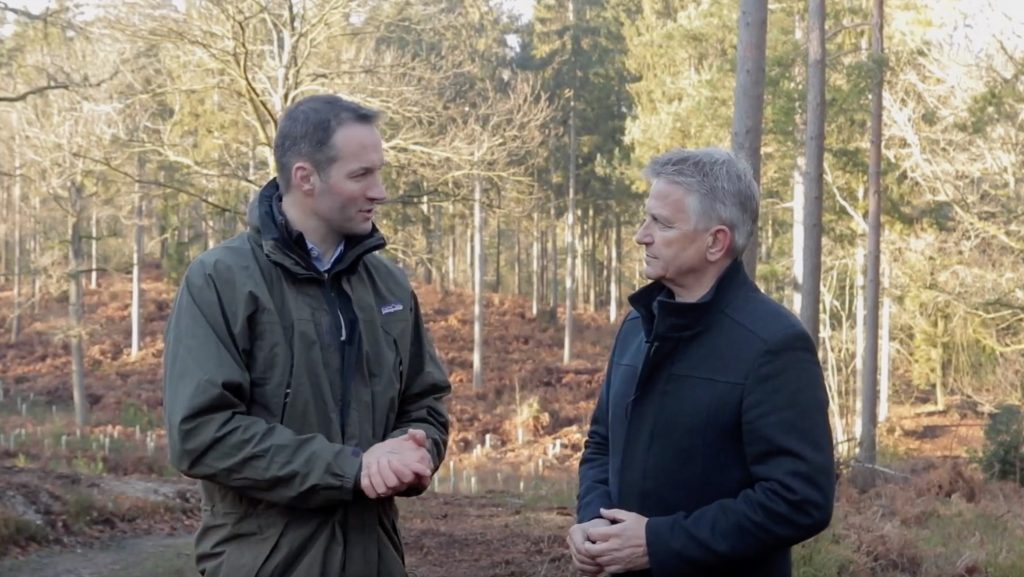 Tom Barnes (left) and Dougal Driver discuss woodland management.
Can AI Improve Woodland Management?
Early investigations show significant potential for greater use of remote sensing and artificial intelligence to aid woodland management and creation. Whilst the forestry sector is aware of some aspects of the technology available, current usage for woodland management, and research into future opportunities, seems not to be widespread.
Drones, Lidar, and satellite imagery are used in forestry for a range of reasons, from surveying to research and geospatial management. However, there is limited application for such technologies at a more defined and refined level where it could aid woodland management. 
Furthermore, there is little use (we assume, ahead of the scoping) of artificial intelligence to take what new technologies 'see' and turn that into data and information that woodland managers and owners can act on in a practical way to make a difference. 
However, we know that there are sister sectors that do use this extensively, for example the infrastructure sector that is serviced by satellite and AI technology to direct vegetation management, at scale with huge efficiencies, to where it is needed. 
Working in Partnership
We have met with specialists in fixed wing drone hardware and technology. We are collaborating with experts on Satellite imagery and interpretation of habitats using Artificial Intelligence and other technologies. We are in discussions with service providers and specialists. 
We have met with the Forestry Commission and Exeter University, who are currently collaborating on the use of remote sensing and AI.  And we are working with the Forest Canopy Foundation and the GiB certified Canopy Expert Providers who together manage thousands of the UK's woodlands.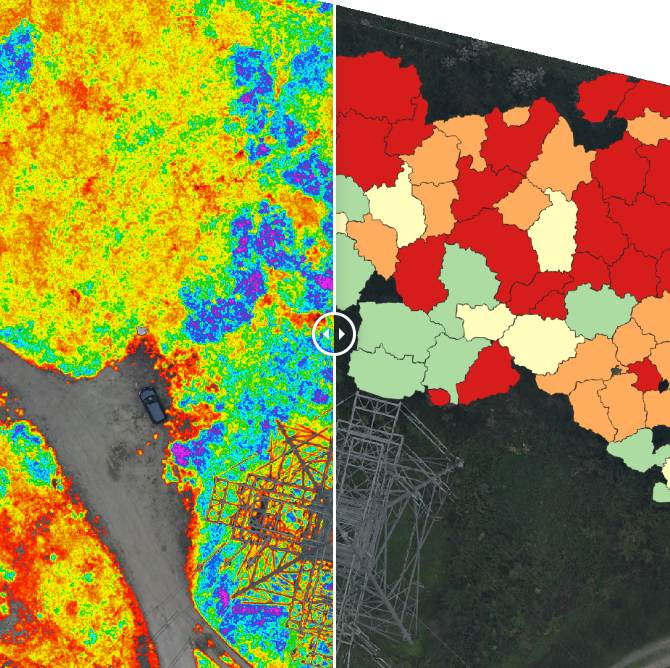 Huge potential to increase and improve
As AI technology develops, there is huge potential to rapidly increase our understanding of living organisms and habitat systems. The recent 3D mapping of all known proteins by DeepMind is a good example. 
It is not beyond reason to believe that such technology could rapidly increase and improve our understanding of trees and the ecosystems within which they live. The power of AI technology combined with improved scanning technology such as hyperspectral remote sensing could exponentially change our ability to monitor, measure and predict landscapes conditions, providing vastly improved data to instruct future decisions and interventions.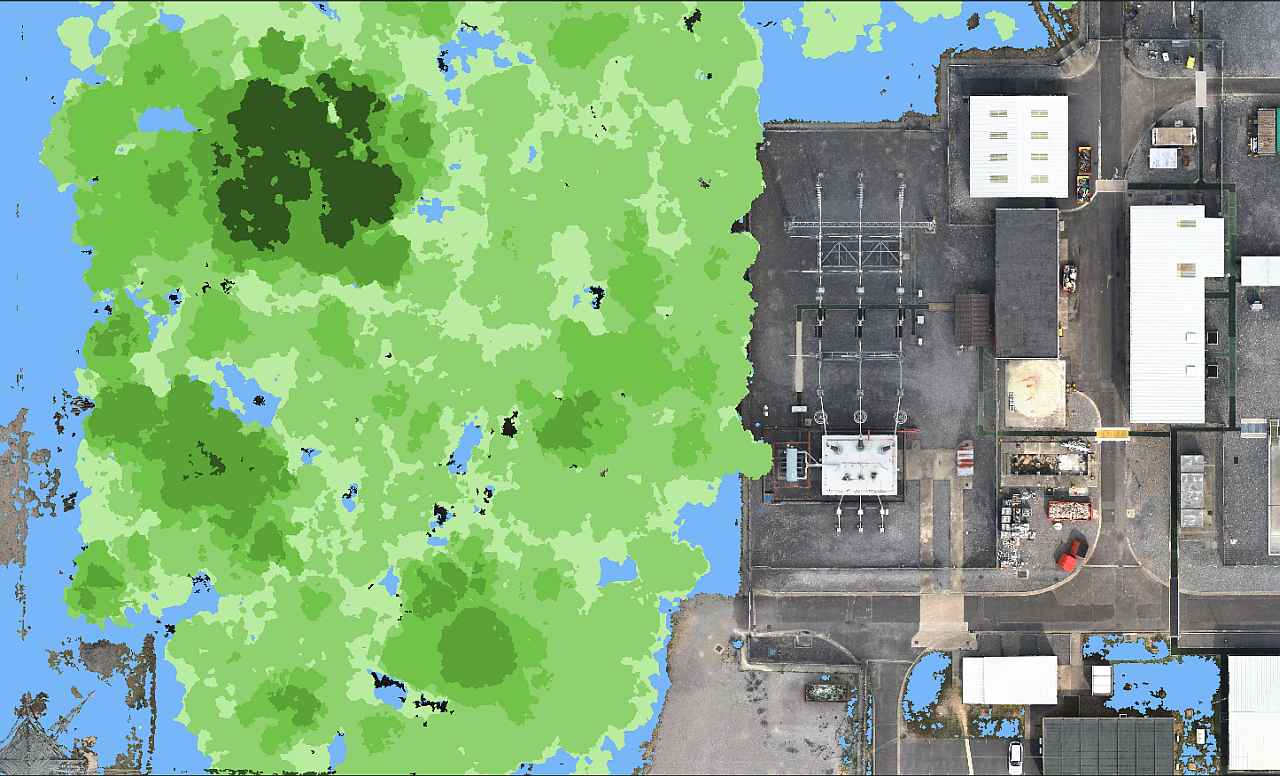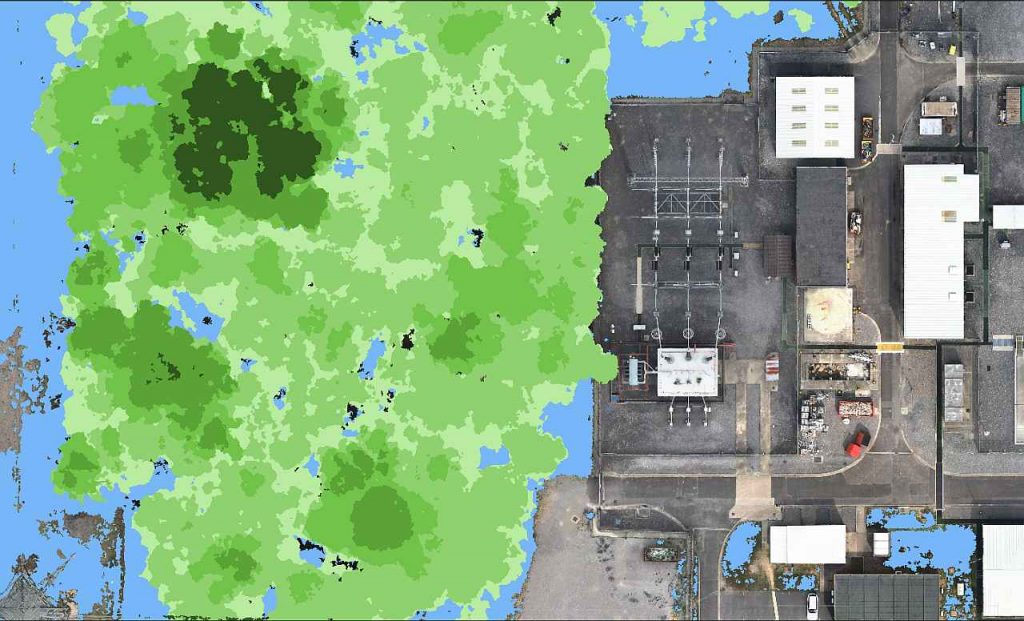 The ultimate aim of the work is to bring more woods into management via the use of more technology. However there is early work to be done to scope what is worth exploring practically. 
Therefore the objectives of this phase of the project are: 
Understand the needs of the sector now and in the future 

Understand the technology available now and in the future 

Outline the opportunities 

Describe actions needed to realise the opportunities 

Lay out a framework for the next phase of work ( the assumption is that this is a programme not a one off project)