English oak takes centre stage at 3 Devonshire Mews North
Commissioned to work on the alteration of this Victorian mews house located in the Harley Street Conservation Area of central London, Sonnemann Toon Architects LLP realised in the project an excellent opportunity to showcase the beauty, versatility and durability of English oak. In fact, so impressed were they with the finished article, that the team involved have entered the project in to the prestigious national Wood Awards in the Private, Small Projects and Existing Buildings categories.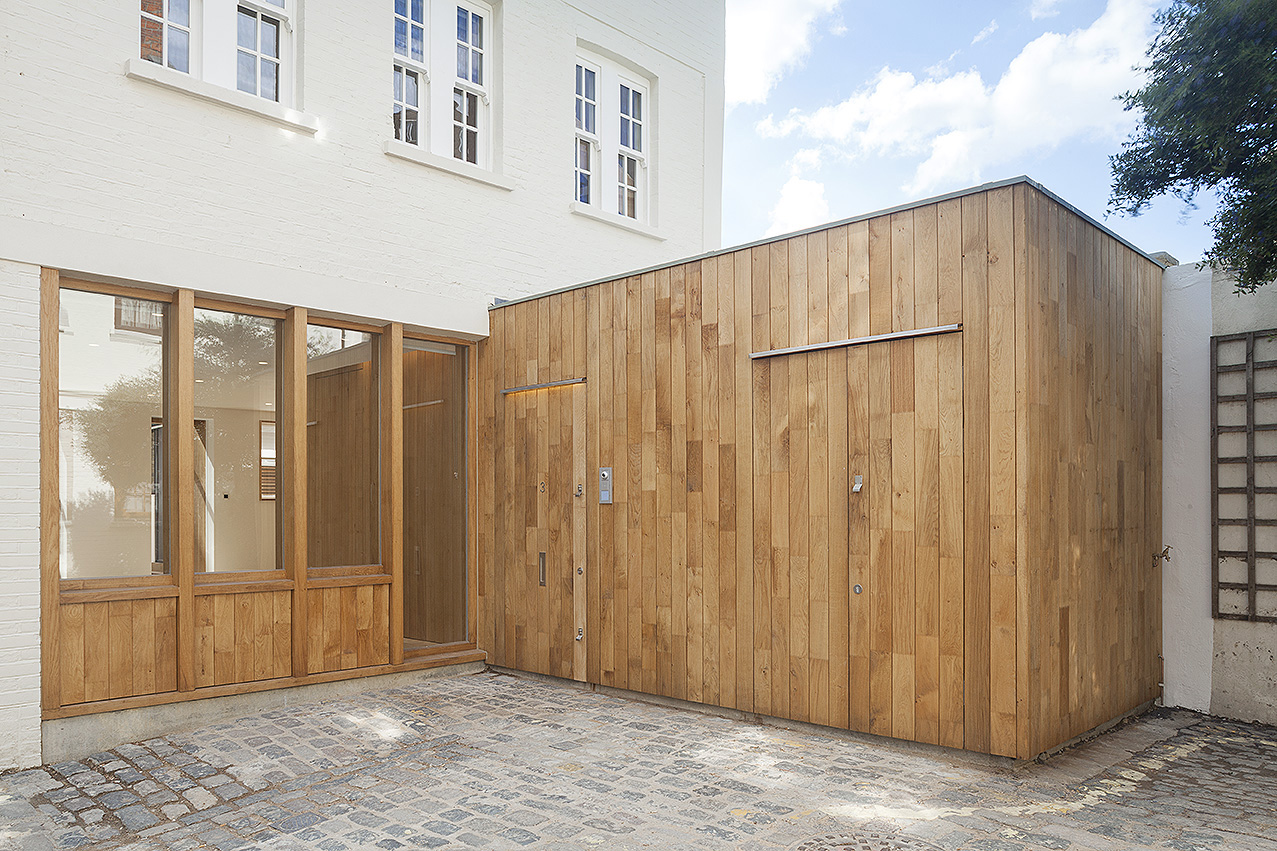 Equally passionate about promoting the use of native, sustainable woods, Vastern Timber were the natural choice for this collaboration. All of the English oak needed for the project was sourced from woodlands within 100 miles of the Wiltshire sawmill, which ensured consistency in both grain and colour. The external oak cladding was air dried and supplied in long jointed lengths, machined to profile VHL3 halflap, while the internal cladding was supplied as kiln dried, fixed length boards to match the external cladding.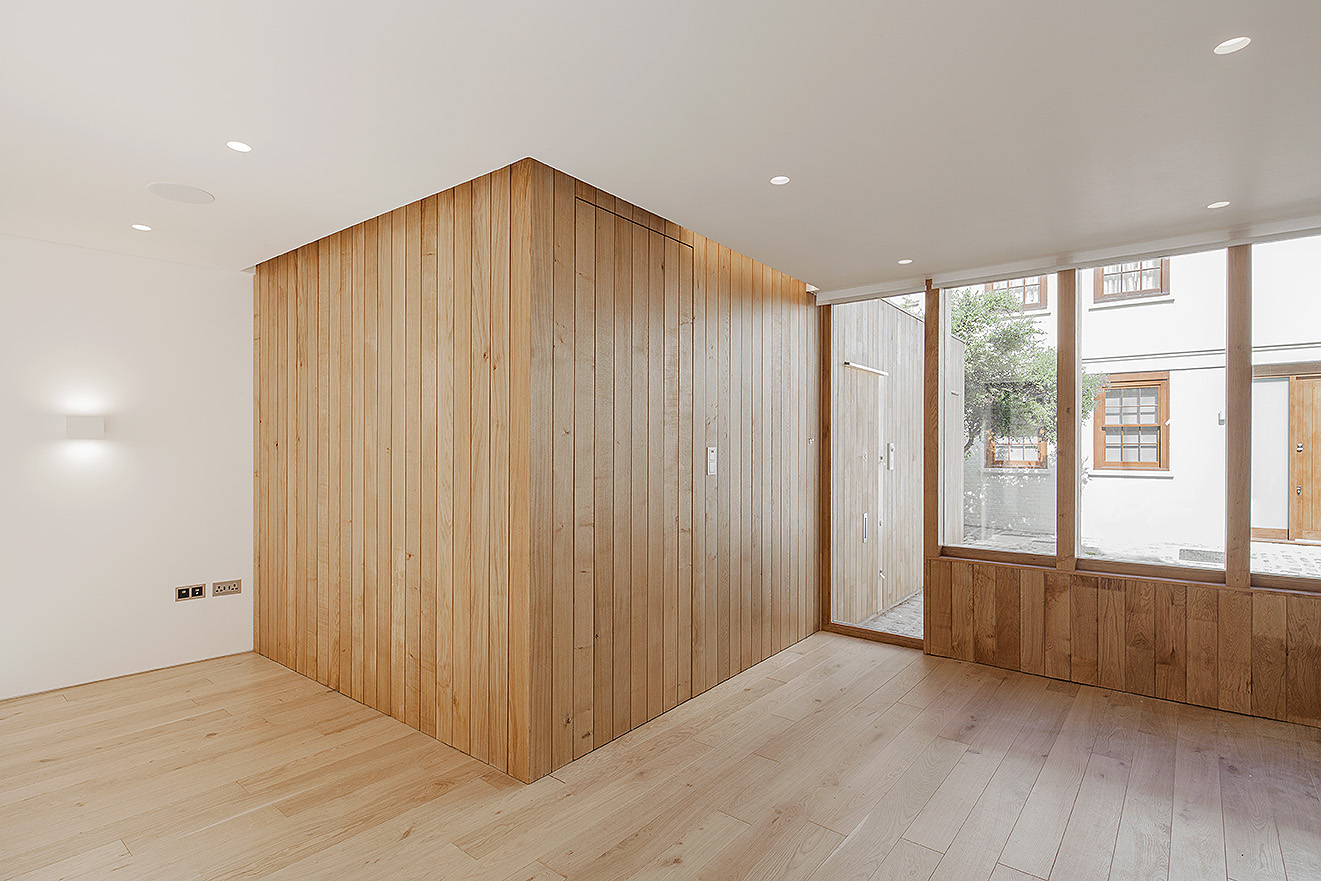 The refurbishment of the mews house involved not only the erection of two single storey extensions but also a new internal staircase running from the ground floor to the second floor, drawing together all the elements of the property both old and new.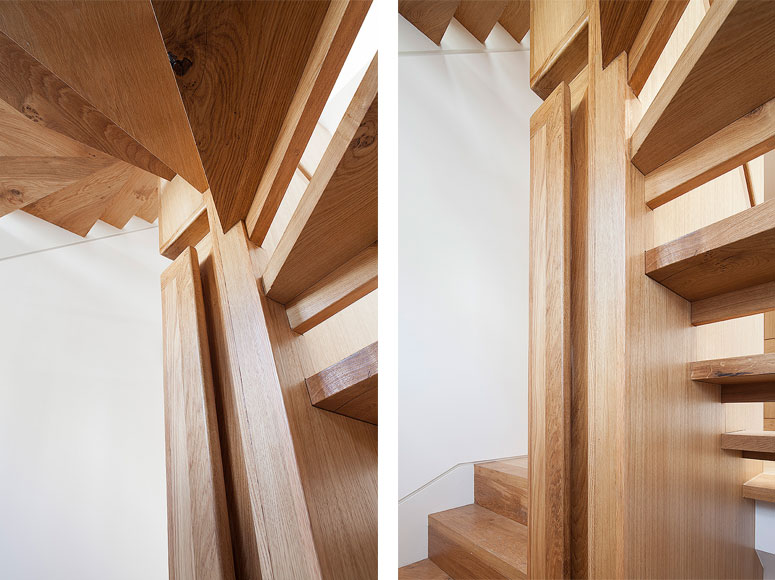 The extension at the front of the house has integrated a new timber clad bicycle store and entrance which leads into the ground floor front room while at the rear, there is a fully glazed kitchen extension with sliding glass doors leading on to a new terrace and kitchen garden. Combining modern technology and traditional craftsmanship, the new staircase was constructed using character grade English oak and was built into the existing stairwell.  While simple in form, the staircase hides many complex details which have maximised the space available, allowing natural daylight to flood in and the bespoke recessed handrail forms a continuous ribbon of solid oak linking all the floors together. The result of this collaboration is a three-bedroom family house that seamlessly integrates the traditional and the modern, and we hope a worthy winner of the Wood Awards 2014.
Architect:    Sonnemann Toon Architects LLP www.st-arch.co.uk
Contractor: Syntec Projects Ltd www.syntec.uk.com
All pictures marked as copyright  © Dave Parker