April 29, 2020
In the news: it's good to be back
We want to thank our customers, colleagues, and our local community for the positive response to the news that we've partially resumed work at our sawmills. 
Deciding whether to close and when to reopen have been difficult decisions that all companies have had to make, but on balance we feel that shutting quickly and completely was the right decision. Similarly we are confident that with new measures in place we can open again while keeping our staff and customers as safe as is possible in the current situation. 
When the Wiltshire Gazette reported that our Royal Wootton Bassett and Calne sites had reopened after a three week shutdown, a reader said "It's good to see local businesses who are able to adapt to the situation are gradually reopening."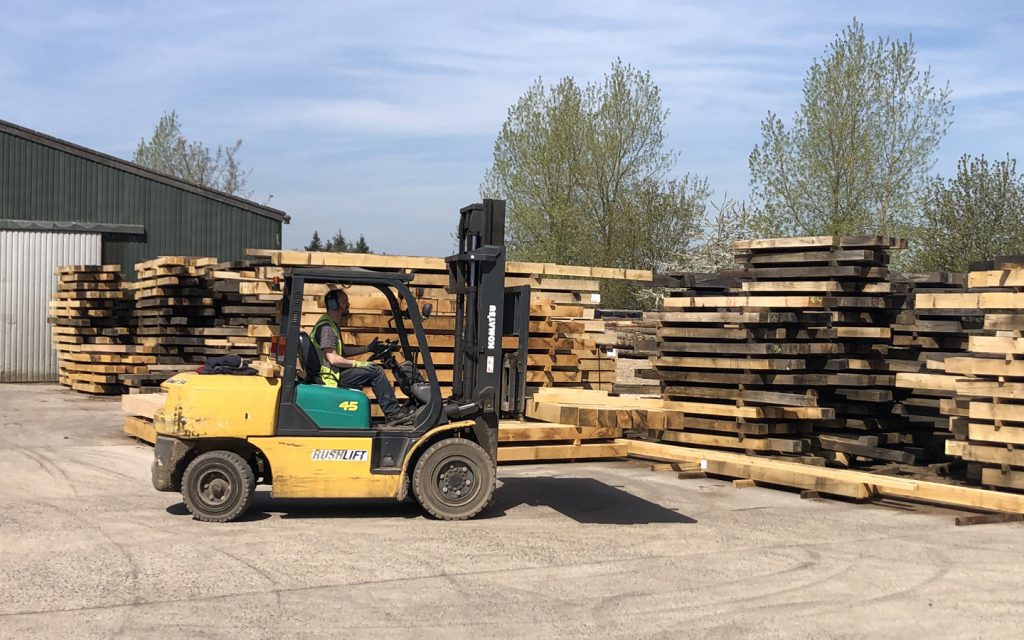 We were surprised that our news was a top three story in our local paper, the Swindon Advertiser: Work at Vastern Timber in Royal Wootton Bassett and Calne resumes during lockdown. We want to thank our friends and followers on Facebook, Twitter and Instagram, Pinterest and Linkedin, we really appreciate the positive responses to our "excellent news."
Also, thank you, to our colleagues and contacts in the timber trade and construction industry, for their ongoing advice and supportive response to the news that we're back. 
https://www.timbermedia.co.uk/vastern-timber-partly-resumes-sawmill-work/
We have a limited team at work, operating under the latest government guidelines to maintain social distancing. We can take orders by phone or email, but we can't accept visitors without an appointment. 
Contact us on sales@vastern.co.uk to find out more. We can arrange delivery for forklift offload, or make an appointment for you to come and collect your order. Please bear with us as we adjust to the circumstances. 
Thank you to our team, our customers and our community for their support, it's very much appreciated.