Architect brings in Brimstone for Grade II listed Farmhouse project
Top architect Kris Eley needed a reliable and long-term timber component for his client's Grade II listed farmhouse extension. But could he find a wood that lived up to his vision?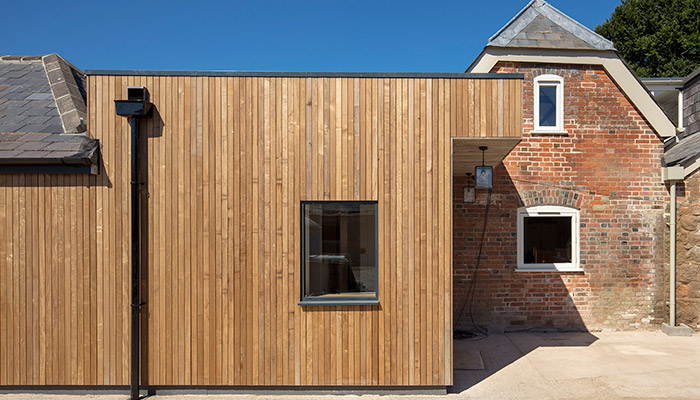 Kris Eley and his client had been working on the external renovation and extension of a Grade II listed farmhouse. They wanted the design to be contemporary, rather than a pastiche of the old building. They decided that a glass and vertical timber clad design would suit the brief.
That's what brought Kris into the Vastern Timber's showroom with the client to take a look at our cladding samples. Due to the design the cladding needed to look fresh and modern, be hardwearing and come with as fewer knots as possible. More importantly, however, the cladding had to stay straight and true. The layout is a 20 x 55mm square batten fixed vertically with a 5mm gap so it is very important that the battens did not warp or distort in years to come.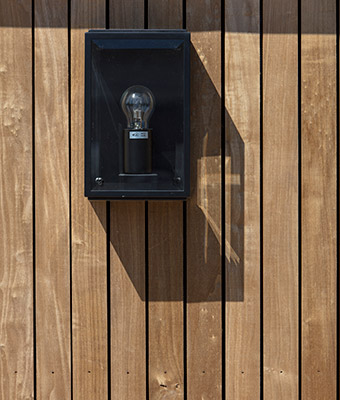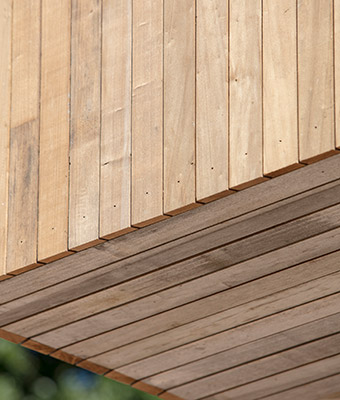 Vastern Timber introduced them to Brimstone. The Brimstone range includes thermally modified ash, sycamore and poplar, sourced from native woodlands. Thermally modified wood (TMW or TMT for short) is produced by super heating timber to temperatures of between 160° and 210°. It had many benefits that appealed to Kris including being a locally grown product.
One of the most impressive outcomes of thermal modification is improved stability. This means that, wet or dry, hot or cold, the amount of shrinkage and expansion in the modified wood is minimal. The second key advantage of super-heating wood is that it converts wood species that would normally rot when left outside (non-durable) into products that will last for many decades untreated. Finally, the products in the Brimstone range contain relatively few knots, resulting in a clean and contemporary appearance. Perfect for the farmhouse.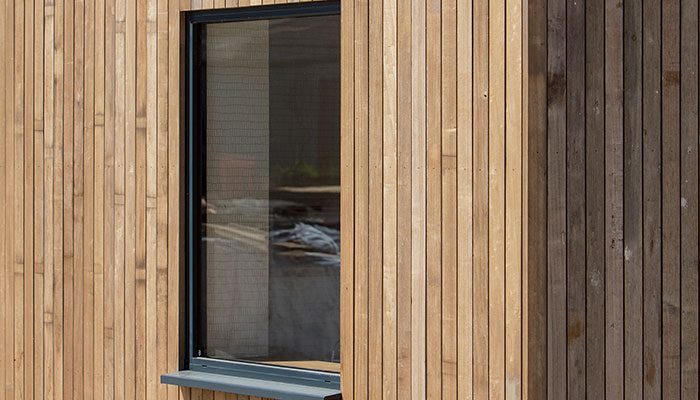 Moreover, Brimstone represents a real opportunity to improve the management of our mixed woodlands by creating a demand for lesser-used white hardwoods. Vastern Timber supplied 3200mts of 20x55mm cladding for the project some of which was pre-weathered on site so that the cladding under the deep soffits would be the same colour as that on the vertical elevations.
Both architect and client were so happy that Vastern Timber also supplied sweet chestnut in a similar format for the ceiling of the kitchen, and for the internal window reveals and window boards.